Comedy Magic Burlesque Live Show February 16th Glasgow
We're back with a bang! Our Next Show is on Saturday February 16th 2013 and we've attracted some of the best stars in Scotland to entertain you with Hilarious Comedy, Amazing Magic and Beautiful Burlesque. 
 Our MC and Headline act both have TV Appearances and the other one was 'The Scottish Comedian Of The Year' in 2011.
BURLESQUE: The 'TRASH & BURN' Girls. We have World Star of Burlesque returning to Enterteasement + our very own Britain's Got Talent Standing Ovation Act and making her first appearance at Enterteasement will be the very HOT Goth Burlesque act all the way from Aberdeen.
MAGIC: Just a bald dude from Newcastle…and his chicken 😉
If It's true that quality sells then THIS SHOW WILL SELL OUT…FAST!
Our last 4 shows have sold out and we have a 4.5 star average customer rating…so get your tickets while you can.
THE DETAILS
Saturday 16th February
Doors: 19:15
Show 20:00 – 22:30
Venue: The Admiral Bar, 72 Waterloo Street, Glasgow
Tickets £14.00
Student £10.00 * Valid student cards folks, no "I do have a card but it's in the hoose patter"
VIP Booths £110 hold 8 people.  Once purchased we will be in contact to see what we can do to make your night extra special.
Baby Booth: £80 Holds 6 people and is in the corner
THE LINE UP 
DAVID KAY:  Numerous TV Appearances, One of the most in demand headliners all over the UK.  There's an expression about funny people "He could read the phonebook and people would laugh"  Not many people can do this…but David Kay has mastered it!  http://www.youtube.com/watch?feature=player_embedded&v=-kPWxm4xmps#!
"Endearingly surrealistic" The Herald
CHRIS HENRY: This big stud has been on TV and received a 5 Star review for his first Edinburgh fringe show and just back from a year on the London Comedy Circuit.
JAMIE DALGLEISH:  Scottish Comedian Of The Year 2011 and one of the all round nice guys of Scottish Comedy Scene making a return to Enterteasement having, as one punter put it, "Aye, he really knocked f**k out that gig"…I'll be honest…we have no idea what that means but it sounds good.
GARY DUNN:  Potentially 'The Act Of the Year' 2012.  Combining, Magic, Comedy, Ventriloquism & flirting Gary is a total crown pleaser.
VENDETTA VAIN:  One of the elite burlesque performer in UK.  She's performed all round Europe and has just returned from USA.  When she posted on FB to say she's arrived home…we were instantly on the phone finding out when she was available.  
"Somewhere between a crack addict and a blow-up doll"  The Scotsman
DAIQUIRI DUSK:  A Standing Ovation from Amanda Holden on BRITAIN'S GOT TALENT and 2 Act Of The Nights from Enterteasement…need we say more?
CRYSTINA WILDE:  If you've got a thing for hot goth girls…then you won't want to miss this show.  She's tall, stunning and has some cleverly choreographed routines.
Tickets: Inbox, Letterbox, Pair of Socks
Inbox: Purchase tickets through Eventbrite and have the tickets delivered to your inbox.  On the day of the event just print out the ticket and bring it with you.
Letterbox:  Maybe you're nostalgic and like the feel of a proper ticket…maybe you've just got a hot postman we don't know.  If you would like your tickets delivered to your letterbox then please use Brown Paper Tickets.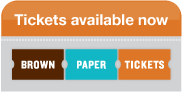 Pair Of Socks: It's a shame that venue doesn't end in ox or that would have been really clever.  Anyhow, if you'd like to pop into The Admiral Bar, someone behind the venue will have 20 tickets for sale.  Please feel free to go in there.  If you'd like to buy a booth.   You'll need to pay for the booth at the venue and contact me on info@enterteasement.com or call / txt 07732147345 to make sure we have a booth available.
NOTE:  Enterteasement use The Admiral Bar Venue.  The Admiral Bar do not run Enterteasement and know nothing of the organisation of Enterteasement.  If you need any information, would like to offer feedback, have a complaint, a question, please ask Chris Dinwoodie from Enterteasement on info@enterteasement.com