Comedy Magic Burlesque featuring The Reverend
Our March Enterteasement is a little darker than normal as we bring you a World Burlesque Games performer with a background in fetish and Evil character comedian who stars alongside Frankie Boyle. Why? Because they're 2 of the biggest names in Scottish entertainment and we know you're going to love them.  Also on the bill are a variety of very sexy, funny and magical acts…including Magic Circle Comedy Magician.
DETAILS
The Admiral Bar: 72 Waterloo Street, Glasgow, G2 7DA
Doors 7:10
Show 8pm  – 10:30pm (with breaks)
Cost £14 / £10 (students)
VIP Booth (6-8 people) £110
Baby Booth (limited view  holds 6) £85
THE LINE-UP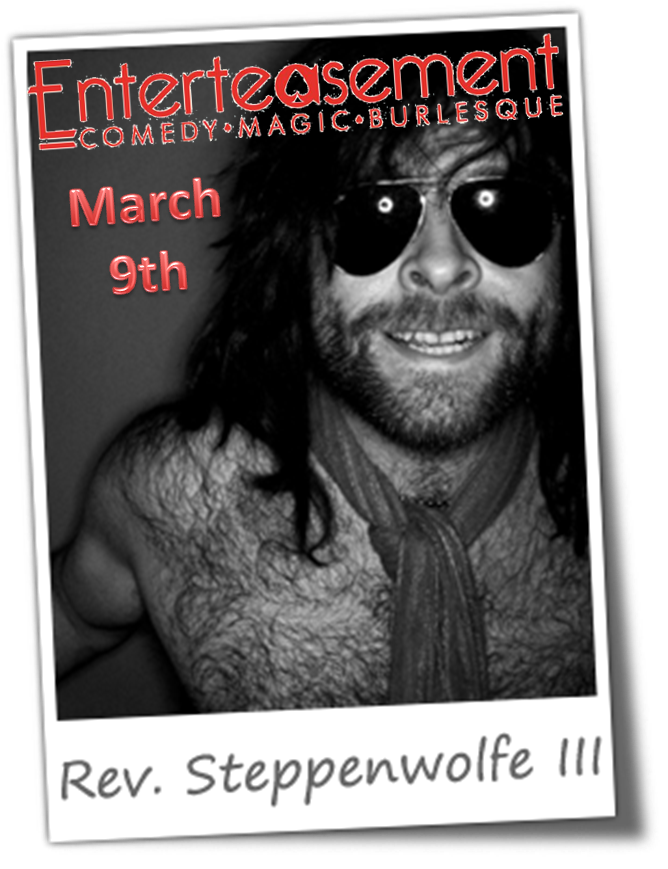 THE REVEREND OBADIAH STEPEHENWOLF iii : He's one of the biggest names in Scottish Comedy…literally. Co-Writer & star of Frankie Boyles Tramadol nights, 5 stars at his Edinburgh Fringe show, writes for 8 Out Of 10 Cats, Nominated for Scottish Bafta… very, very dark but brilliant comedian. Totally original.
MC: ANNA DEVITT: Anna's been winning contests up and down the country, had guest appearances on The Lee Mack Show and is on a path to fame and fortune…We're booking her while we can still afford her.
(Hint: She may be on TV later this year…that's all I can say…we like to tease!)
OBIE: Our first ever headline act is making his return to Enterteasement. He's one of the Scottish Comedy legends. Watching Obie is like watching a Comedian who has escaped from a mental institution, got drunk and decided to walk on stage  A MUST SEE.
WOODY: Yip, the guy who run's the Enterteasement will be trying out a brand new act. Member Of The Magic Circle, 5 x Scottish Close-Up Magic Champion and one of the funniest Scottish magician working today.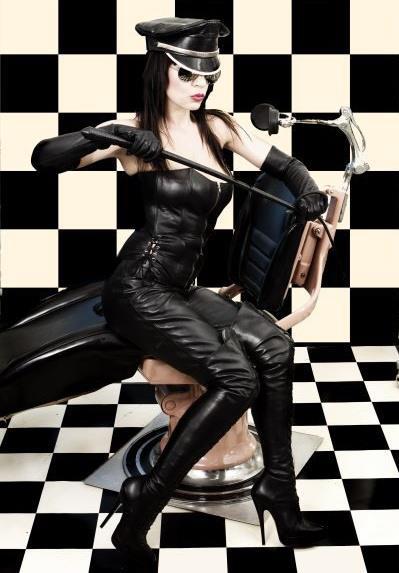 LOTTIE KIXX:  World Burlesque Games Star Lottie Kixx will be making her debut performance at Enterteasement.  She's one of the highest rated performers in the UK so we're delighted to have her on the bill.
TENIAH TWISTED: One of our favourites of 2012: She's hot & a little twisted. Specialising in corrupting innocence with some cleverly thought out choreography and storylines.
CANDY POISON: Rock / Comedy Burlesque. Candy is a relative newcomer to the burlesque scene but having been recommended to us and having watched her videos…we had to have her! Her performances tell a story and take you on a well thought out journey
Tickets: Inbox, Letterbox, Pair of Socks
Inbox: Purchase tickets through Eventbrite and have the tickets delivered to your inbox.  On the day of the event just print out the ticket and bring it with you.
Letterbox:  Maybe you're nostalgic and like the feel of a proper ticket…maybe you've just got a hot postman we don't know.  If you would like your tickets delivered to your letterbox then please use Brown Paper Tickets.

Pair Of Socks: It's a shame that venue doesn't end in ox or that would have been really clever.  Anyhow, if you'd like to pop into The Admiral Bar, someone behind the venue will have 20 tickets for sale.  Please feel free to go in there.  If you'd like to buy a booth.   You'll need to pay for the booth at the venue and contact me on info@enterteasement.com or call / txt 07732147345 to make sure we have a booth available.
NOTE:  Enterteasement use The Admiral Bar Venue.  The Admiral Bar do not run Enterteasement and know nothing of the organisation of Enterteasement.  If you need any information, would like to offer feedback / ask a question, please ask Chris Dinwoodie from Enterteasement on info@enterteasement.com  If your drink doesn't come with enough ice…ask the Admiral Bar staff.
* line-ups subject to change
No talking during the acts


FAQ
Q) What Do I Wear?
A) You have the choice to wear whatever you would normally wear on a Saturday night out but you also have the freedom to really go for it and dress up or even stick a corset & heels on.  Wear whatever makes you happy and as long as it's not offensive you'll get by the door person and be welcomed by us.
Q) Can I invite my friends?
A) Of Course
Q)  I've heard you get really busy is that true?
A) Yes that's true, we sell out often and we rarely have seats left.
The venue holds 100 and we only have 80 seats so get there early or book a booth.
Q) Do you have disabled access
A) Unfortunately we don't, if you are disabled you will have to be able to walk up and down the stairs unassisted.  When you are downstairs you can use your wheelchair but there are no disabled toilets – sorry 🙁