Enterteasement December 08 2012 Glasgow Comedy, Magic, Burlesque
Enterteasement Christmas Special
Having a Christmas Party, Office Celebration or a Birthday?  Then why not come to Enterteasement's live show of Comedy, Magic & Burlesque.  Our Christmas show has none other than Father Ted's very own Father Stone (Michael Redmond) Colin McLeod, Scotland's Derren Brown, will be returning with some of his powerful comedy Mind-Readingthat saw him achieve 4 yesses on Britain's Got Talent.  We have 2 burlesque acts coming up from England and our favourite hula hooper shall be returning too…but wait!!…the show will be compered by….Santa Claus!
The Details
Saturday 8th December
Doors: 19:15
Show 20:00 – 22:30
The Admiral Bar, 72 Waterloo Street, Glasgow
Tickets £12.50
Student £10.00 * Valid student cards folks, no "I do have a card but it's in the hoose patter"
VIP Booths – hold 8 people£110 Comes complete with table service.
THE LINE UP
Graham Mackie: The Santa Of the Comedy World
Michael Redmond:  Father Stone from Father Ted and the man Joe Pesquali famously stole a joke from.
Colin McLeod: The Mind Reader who got 4 yesses from the Britains Got Talent Judges.
Chris Grady:  They sexiest bald comedian in Glasgow – hands off ladies!!
Nona Pinkie: As seen on TV and all the way from London it's the Burlesque girl with the pinkest hair round!
Princess Pandora: All the way from Newcastle this blonde hottie naughtie will have you all begging for more.
Stakatto Blue – A Hulahooper like you've never seen before…unless you've been to Enterteasement that is where she tore the roof off the place without even taking her clothes off.
Tickets – Inbox, Letterbox, Pair of Socks
Eventbrite:  Get the tickets delivered to your inbox
Brown Paper Tickets:  Get the tickets Delivered to your front door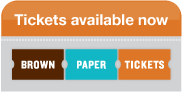 At the Admiral: We have a limited amount of tickets available from the Admiral Bar.  If you'd like to pick up your tickets in person please contact info@enterteasement.com.  Enterteasement LOVE the Admiral bar but we are independent from them and we'll be able to answer all your questions.  Also…If you'd like to book a booth but pay for your tickets at the Admiral then you'll need to contact us so we can update our system.  Tickets are the same price if you do it online or buy at The Admiral.